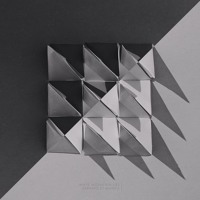 Bajo la etiqueta de Nuevo Folk se cuelan sonidos que a veces ni siquiera tienen que ver en realidad con lo que todos conocemos y entendemos como Folk.
Bernard et Bianca tienen algo de Folkies en sus raíces e incluso en algunos de sus sonidos, aunque su música está más cercana a Mumford and Sons que a los sonidos de los cantautores tipo Josh Rouse, del que hoy también hablaremos.
En cualquier caso, este White mountain lies es un animoso tema que la banda regala para que puedas degustar algunos de sus sonidos.
"BERNARD ET BIANCA is not only the Gothenburg, Sweden quintet who could make anyone get on their feet: This is a band so addictive that their debut single probably will leave you crying for more for days. From it's folk rock roots (in a genre nowadays defined by Mumford & Sons) we also stumble our way through the indie world, the American south and something raw, industrial, you never knew you really missed.
 BERNARD ET BIANCA has built up a European fan base through hard touring the past two years. This spring finds the band touring Sweden as well as doing shows in Eastern Europe. Martin Rörberg, Michael Christensen, Simon Larsson, Tone Persdotter and Matilda Olsson is certainly in for something big when the debut album hits the record stores on April 10th. We'll leave you to it by providing you with four minutes of the sweetest honey available, "White Mountain Lies" (Press)
Jangle-Friends

Labels

Mags

Management

The JangleBox Mixtape, LoFi-Dj

Mixtapes

The JangleBox en Facebook

The JangleBox en Twitter

The JangleBox en MySpace

Look for in The JangleBox:

Previously in The JangleBox

Jangle-Comments

Top-Jangle

Jangle-Visits

Feed The Jangle

RSS - Entradas
The JangleBox, 10th. Anniversary

Bands/Grupos