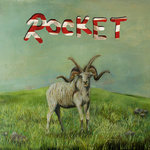 Si hay algo que caracteriza a la música y al sonido de Alex G es su varidad y un cierto toque de eclecticismo. El chico es capaz de navegar desde el Folk-Pop a los aires country o los sonidos más electrónicos pasando por el jazz o el post-grunge. Todo un bello cóctel de emociones y sonidos de entre los cuales seguro que habrá alguno que te guste.
"Rocket is Philadelphia-based artist Alex G's eighth full-length release—an assured statement that follows a slate of humble masterpieces, many of them self-recorded and self-released, stretching from 2010's RACE to his 2015 Domino debut, Beach Music.
Amid the Rocket recording process, Alex made headlines for catching the attention of Frank Ocean, who asked him to play guitar on his two 2016 albums, Endless and Blonde. More than any stylistic cues, what Alex took from the experience was a newfound confidence in collaboration. Rocket wears this collaborative spirit proudly, and in its numerous contributors presents a restless sense of musical experimentation – effortlessly jumping from distorted sound collage to dreamy folk music to bouncing Americana.
Rocket illustrates a cohesive vision of contemporary American experience; the cast of characters that Alex G inhabits have fun, fall in love, develop obsessions, get in trouble, and—much like rockets themselves—ultimately they burn out. Alex, though, in a collection of songs that's both his tightest and most adventurous, is poised only for the ascent" (Press Note)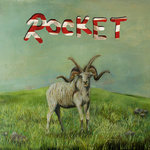 Alex G. es un artista de Philadelphia que para el que será su octavo trabajo, ha tomado la senda del Pop de raíces Folkies. Bobby es el adelanto de Rocket, que aparecerá el 9 de Mayo vía Domino. 
Bajo el arrope del Bedroom-Pop, nos encontramos con esta delicada obra de Pop Barroco llena de matices y sutilezas que nos propone el músico de Pennsylvania Alex G.
"Over the course of six self-recorded and mostly self-released LPs, Alex G has built a body of work unassuming in its presentation but astounding in its depth. Beach Music, his seventh full-length and his debut with Domino, was written and recorded in Giannascoli's apartment between the Fall of 2014 and the Spring of 2015, during breaks from touring with the likes of Elvis Depressedly, Cymbals Eat Guitars, and Gardens & Villa. While its predecessors often came in uninterrupted bursts—from his head to the internet in a matter of hours and days—Beach Music was shaped in part by Giannascoli adapting to life as a touring musician. Songs were written within months of one another rather than all at once, with influences ranging from noise music to piano-based laments to Southern rock to the rhythmic focus of techno—whatever he happened to be most interested in at the time. The result is Giannascoli's most cohesive and beautiful work to date; a stand-out addition to a catalog whose rewards continue to evolve and multiply with every listen" (Press)
Jangle-Friends

Labels

Mags

Management

The JangleBox Mixtape, LoFi-Dj

Mixtapes

The JangleBox en Facebook

The JangleBox en Twitter

The JangleBox en MySpace

Look for in The JangleBox:

Previously in The JangleBox

Jangle-Comments

Top-Jangle

Jangle-Visits

Feed The Jangle

RSS - Entradas
The JangleBox, 10th. Anniversary

Bands/Grupos