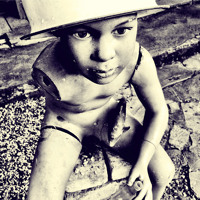 Petter Seander, además del máximo responsable del sello Birds Will Sing for You, es un conocido electrocantautor que desde su Estocolmo natal factura un Pop lleno de energía positiva y de auténtico buenrollismo (término que me gusta emplear de vez en cuando). Pop fácilmente identificable desde esas latitudes nórdicas.
"Petter Seander follows 2011's blog success single "When Something Dies" with a new pop gem called "Shoulders".
It's his first new recording in over two years and is taken from 4 track EP "Dear Impossible Dream". Seander's latest record, "Til Death Do Us Apart" was hailed by Swedish critics simultaneously and they called it "shimmering, perfect pop", "wonderful pop anthems" and "frightening and beautiful". After the records' release Petter quickly disappeared into the darkness for almost two years, not resurfacing for a single gig or interview.
This fine return to form shows an artist that still has something to share. It's songs about waking up on someone's shoulders with teary eyes, songs about seeing the letters in the book you're reading disappearing by the minute, songs that may or may not be about a Star Wars movie he has not seen and songs that are mellow but desperate primal screams disguised in west coast pop tenderness"
Facebook / Birds Will Sing for You Enterprises
Petter Seander es un polifacético músico sueco de Estocolmo que acaba de editar su último single, este When something dies (Til death do us apart). Desde su sello, Birds Will Sing For You, nos dicen que su sonido es algo así como una mezcla del Indie británico con el Pop escandinavo de los años noventa y algunas gotas del sonido Americana. Desde luego en este single, el rastro Americana no aparece por ningún lado, sino más bien ese sentido tan lúdico y soleado que desde los países nórdicos nos ofrecen muchas de sus bandas. Es, en cualquier caso, un buen tema bastante disfrutable. Además, la compañía nos lo ofrece en descarga gratuita desde su Soundcloud.
Petter Seander – When something dies (Til death do us apart) (Single, 2011)
Facebook / Descarga legal gratuita-Free legal download
Jangle-Friends

Labels

Mags

Management

The JangleBox Mixtape, LoFi-Dj

Mixtapes

The JangleBox en Facebook

The JangleBox en Twitter

The JangleBox en MySpace

Look for in The JangleBox:

Previously in The JangleBox

Jangle-Comments

Top-Jangle

Jangle-Visits

Feed The Jangle

RSS - Entradas
The JangleBox, 10th. Anniversary

Bands/Grupos