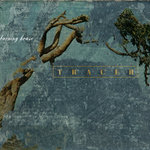 #TheJangleBox #NovedadesTheJangleBox #DescubreTheJangleBox#RememberTheJangleBox
Beben de la tradición del School-Rock/Shoegaze/Post-Rock. El sonido de BURNING HOUSE es un auténtico trallazo de sonidos de guitarras, de muros de distorsión que harán las delicias del mejor aficionado al género.
" Recalling the wild but awesome fuzz- and feedback-driven noise channeled through the likes of Swervedriver and Jesus & Mary Chain, Southampton's Burning House produces a fine slice of heavy shoegaze bliss with a talent at walking a fine line between melodicism and an ear-wrenching wall of sound" (Louder Than War)
Nos encontramos con un cruce de camino entre el Shoegaze, el Noise, el Post-Rock, el Grunge… una deliciosa encrucijada en la que nos podremos detener en alguno de los tres temas que componen este II, el último lanzamiento de esta banda de Southampton.
"The music they produce ranges from the most beautiful and melancholy soundtrack to the loudest of feedback driven post rock. They have certainly mastered the soft/loud dynamic, of bands such as Swans, Mogwai and low" 
ClubDasEnde.
Southampton's Burning House have created a sepia-tinted sound that is both pastoral and psychedelic" (Press)
Facebook / Descarga legal, pon el precio-Legal download, name the price
Jangle-Friends

Labels

Mags

Management

The JangleBox Mixtape, LoFi-Dj

Mixtapes

The JangleBox en Facebook

The JangleBox en Twitter

The JangleBox en MySpace

Look for in The JangleBox:

Previously in The JangleBox

Jangle-Comments

Top-Jangle

Jangle-Visits

Feed The Jangle

RSS - Entradas
The JangleBox, 10th. Anniversary

Bands/Grupos