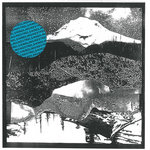 #TheJangleBox #DescubreTheJangleBox #NovedadesTheJangleBox
Espíritu Shoegazer en este Ep compartido entre dos bandas amigas: KESTRELS y KINDLING. Cada banda se versionea respectivamente e igualmente toman dos versiones, en este caso de The Replacements y de My Bloody Valentine.
"This is a split 12″ EP between two shoegazing best friends – Amherst, Massachusetts's Kindling and Halifax, Nova Scotia's Kestrels. Each band serves up one original and one cover (Kindling take on the Replacements, Kestrels take on MBV) for 18 minutes of sonic bliss" (Press)
Con la precisión de un reloj suizo, este trío de Hallifax (tremenda la cantidad de sonidos interesantes que está dando esta ciudad), es una máquina de elaborar un Shoegaze a base de guitarrazos y las dosis adecuadas de Fuzz en una producción más que cuidada. Tienen un cierto bagaje a sus espaldas, y resultan una alternativa más que interesante a sonidos del tipo Swervedriver.
"The end result is by far their most accomplished recording to date. Drummer Paul Brown provides rhythm dynamics that can turn from tightly wound to borderline unhinged on a dime, Devin Peck covers unprecedented sonic ground with his bass, and Peck provides soft focus vocals backed by alternately tuned Fender Jazzmasters pushed through all manner of obscure Japanese fuzz pedals and coveted 80s rackmount processors.
The sum total is a nod to the past, a response to the present, and a warm invitation into tomorrow" (Press)
Pequeños cosquilleos y vellos erizados aparecen al oír los primeros guitarrazos de este There all the time without you, el último single de Kestrels, esa formación de Nueva Escocia, que factura un Noise-Pop de tintes Shoegazers alto en emotividad y en decibelios.
Puedes descargar el tema desde su Bandcamp, desde donde anuncian, además, un nuevo disco para este 2012. Por cierto, que el proyecto paralelo de Chad Peck, We Need Secrets, ya fue también posteado en TJB.
Kestrels – There all the time without you (Single, 2011)
"Kestrels have not created a wall of sound, but rather a wall of noise. Drums crash, bass swells and guitars howl while notes … more bend in cacophony. Through it all, melodies shine and you are left with the distinct impression that noise has never sounded quite so good" (Bandcamp)
Facebook / Descarga legal gratuita-Free legal download
Jangle-Friends

Labels

Mags

Management

The JangleBox Mixtape, LoFi-Dj

Mixtapes

The JangleBox en Facebook

The JangleBox en Twitter

The JangleBox en MySpace

Look for in The JangleBox:

Previously in The JangleBox

Jangle-Comments

Top-Jangle

Jangle-Visits

Feed The Jangle

RSS - Entradas
The JangleBox, 10th. Anniversary

Bands/Grupos