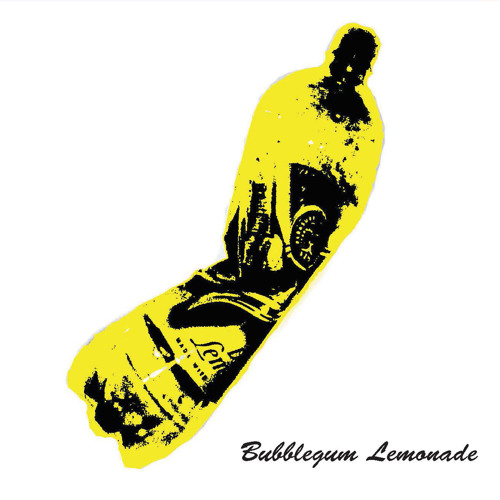 Como todos sabéis, hablar a estas alturas de Bubblegum Lemonade en TJB no puede resultar una tarea objetiva. Laz McCluskey es un tipo peculiar, un islote en un mar de sonidos que él se resiste a permear. Su música resulta tan cercana y familiar a cualquier buen amante del Pop quizás porque precisamente él es un superviviente. Bubblegum Lemonade lleva ya varios años facturando un sonido absolutamente personal e intransferible. Una mezcla perfecta de varios géneros que pueden ir desde el Jangle Pop hasta el Pop tardo sesentero, el Folk-Rock, algo de la Psicodelia, el C86, los toques más edulcorados de Lou Reed o los Jesus and Mary Chain más melosos. Es decir, todo un saber musical enciclopédico.
Es cierto que en este Some like it Pop Laz ha bajado algo el volumen del distorsionador dando más prestancia a los sonidos más cercanos al Jangle, que son los protagonistas casi absolutos de casi todo el álbum.
Some like it Pop no es más que una evolución de Doubleplusgood (2008) o Sophomore release (2010), en este caso hacia sonidos más puros. Igual que podría haber evolucionado hacia el otro extremo.
Lo cierto es que This is the new normal, Don´t worry Baby, It´s got to be summer, Famous blue anorak, Dead poets make me smile, Have you seen faith, First rule of book club, Falling in love with sad song, Mr. Dreaming bland house… son temas que derriten y enganchan. La capacidad para la melodía y para el jingle adictivo son tremendas. Si a ello le unimos la sencillez y la calidez de cortes como She brings the sunshine o Your Valentine (Takes me back in time)… el resultado sólo puede ser uno: amor por el Pop. Como reza el título del álbum.
Laz: nosotros también amamos al Pop. Espero que tu punto de vista tampoco cambie. Nos seguirás ofreciendo discos sobresalientes.
_______________________________
"Lawrence McCluskey loves jangle pop, which is no news to anyone who has heard his work with his project Bubblegum Lemonade (which most of the time is just McCluskey and his home recording setup). But the third Bubblegum Lemonade album, Some Like It Pop, suggests that jangle pop likes McCluskey more and more with each passing year. Stylistically, Some Like It Pop isn't terribly different than BL's previous work, which is to say it follows the path of left-of-center pop music from the Byrds through the C-86 era to Teenage Fanclub and Primal Scream, but McCluskey's myriad obsessions seem better unified into a warm and melodic style of their own in this third go-round. The tunes move more gracefully on Some Like It Pop, and the overall tone is more playful and a bit less self-conscious than it was on BL's debut. McCluskey is still the principal creative voice on this set, but he does bring in a few friends to add vocal and instrumental flourishes, and the result is an album that sounds and feels more organic and comfortable than what one might expect from Bubblegum Lemonade, even on the tracks that only feature McCluskey. And while Some Like It Pop is a considerable distance from wacky, there's more easygoing humor to be found on this album, as indicated in song titles like "Famous Blue Anorak," "Dead Poets Make Me Smile," and "Mr. Dreaming's Bland House." In some respects, Bubblegum Lemonade still sounds as much like a fan's project as a "real" band, but McCluskey has at least made an album that suggests he's a promising semipro rather than a hobbyist, and Some Like It Pop is his best and most engaging music to date" (All Music Guide)
Facebook / Cómpralo-Purchase / Matinée Recordings
Jangle-Friends

Labels

Mags

Management

The JangleBox Mixtape, LoFi-Dj

Mixtapes

The JangleBox en Facebook

The JangleBox en Twitter

The JangleBox en MySpace

Look for in The JangleBox:

Previously in The JangleBox

Jangle-Comments

Top-Jangle

Jangle-Visits

Feed The Jangle

RSS - Entradas
The JangleBox, 10th. Anniversary

Bands/Grupos