GUIDED BY VOICES: Space gun (Guided by Voices Inc., 2018)
JOSH ROUSE: Businessman (Yep Roc, 2018)
DRYSPELL: You without me (Highland Park Records)
TRUMMOR & ORGEL: Metropolis
NEVERLANDER: Reptiles (Bird Records)
Eterna Juventud
Como si de ese elixir mágico se tratar, Josh Rouse vuelve de sus vacaciones musicales y se marca en este 2013 un disco que nos retrotrae al sonido de sus clásicos 1972 (2003) o Nashville (2005). Una especie de regreso a sus orígenes, tomando un poco de aquí y de allá, desde el Rock más adulto (Start up a family), a su clásico sonido Country revisitado (Julie -come out of the rain-), el Pop más cosmopolita (Simple pleasure) o el Folk más hiperdesarrollado (Purple and beige).
Si algo reconozco en la música de Josh Rouse, es su tremendo mérito a la hora de componer canciones generalmente con una base semejante pero que sin embargo, casi siempre tiene algo que decir, mensajes quizás no demasiada carga de profundidad, pero que al menos merecen que siempre se les preste siempre atención.

___________________________
"After a couple of albums that incorporated the influences of living in Spain (flamenco guitars, Spanish lyrics,) singer/songwriter Josh Rouse changes course on The Happiness Waltz to make an album that would have fit in well with those he was making in the early 2000s like 1972 and Nashville. Weaving together elements of country-rock, soft rock, Americana, and classic singer/songwriter sounds, Rouseand his longtime producer Brad Jones create a tightly arranged, beautifully constructed sound that matches Rouse's smoothly crooned vocals perfectly. Acoustic and electric guitars are nicely layered, keyboards and nice sonic touches (like horn sections) fill the edges of the songs in with color, and the occasional pedal steel sounds really nice — the duo know how to make a fine-sounding record. While there aren't any songs that are as hooky as the best songs from the aforementioned albums, there are a few that stick in the memory like the bubbly "Julie (Come Out of the Rain)" or the bouncy "A Lot Like Magic." The rest are pleasant and easygoing, but never really capture the imagination. Rouse sounds like he's cruising lyrically — writing a song about writing songs ("Our Love") is usually a sure indication that someone is getting closes to the bottom of the inspiration barrel. Especially when the same song talks about putting the kids to bed. The reason it's hard to write him and the album off is that the song is absolutely beautiful, sounding like 10cc producing Al Green and creating a fluffy mood that is heartwarmingly sweet. It's a music vs. lyrics disconnect that happens again and again, and makes the album hard to get a grasp on. A little more passion in the vocals and songs that are actually aboutsomething would have made The Happiness Waltz a triumphant return, instead it feels like backtracking. It was time for Rouse to end his musical vacation and go back to his traditional sound; it's just too bad he takes it so easy. That being said, a mediocre Josh Rouse album is still good for a few listens, especially if you don't listen to what he's saying and just let the music's sunny warmth fill you up" (allmusicguide.com)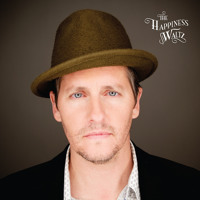 Josh Rouse está de vuelta con The Happiness Waltz, un fantástico nuevo álbum que se publicará el próximo 25 de febrero. De nuevo con la producción de Brad Jones, el mismo que estaba tras los mandos de aquellas dos maravillas llamadas 1972 y Nashville. 
El avance se llama "Julie (come out of the rain)" y contiene todos los ingredientes que le han convertido en un grande de la música. 
Josh lo presentará en directo acompañado de sus habituales Xema Fuertes y Cayo Bellveser, esta vez con el añadido especial de Robert Di Pietro a la batería.
07 Marzo – Valencia – La 3
08 Marzo – Barcelona – Music Hall
09 Marzo – Madrid – Moby Dick
Jangle-Friends

Labels

Mags

Management

The JangleBox Mixtape, LoFi-Dj

Mixtapes

The JangleBox en Facebook

The JangleBox en Twitter

The JangleBox en MySpace

Look for in The JangleBox:

Previously in The JangleBox

Jangle-Comments

Top-Jangle

Jangle-Visits

Feed The Jangle

RSS - Entradas
The JangleBox, 10th. Anniversary

Bands/Grupos