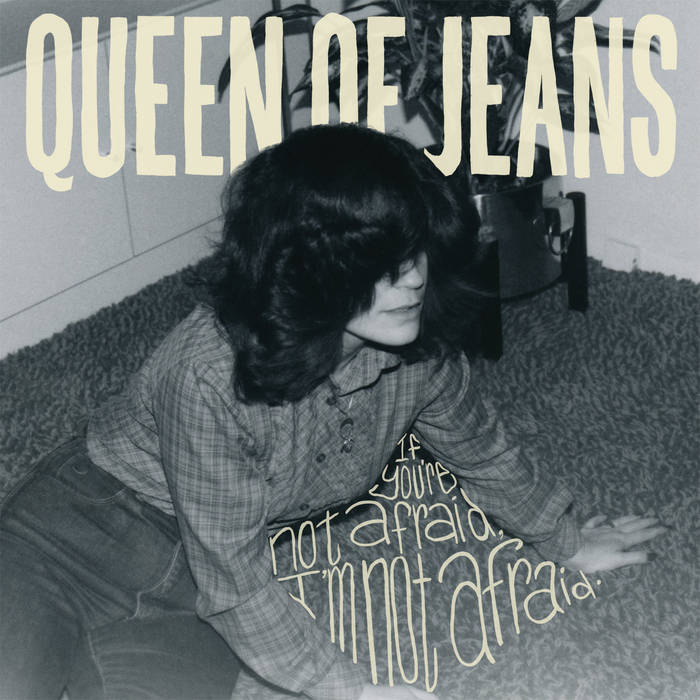 #TheJangleBox #NovedadesTheJangleBox #DescubreTheJangleBox #RememberTheJangleBox
No son más que juegos de palabras los de la introducción. QUEEN OF JEANS son una banda de Filadelfia de esa hornada de nuevas bandas / solistas especializadas en canciones íntimas, de dormitorio, de sentimientos a flor de piel protagonizadas por voces femeninas algo quebradizas pero no exentas de personalidad. 
QUEEN OF JEANS se mueven muy a gusto en este contexto, y en este nuevo trabajo, mezclan perfectamente esos ecos de Fairport Convention con la nueva sensibilidad Pop milenial.
"After releasing a dreamy, catchy debut EP steeped in retro influences like surf and psych-rock as well as later dream pop, Queen of Jeans refined their sound without significantly changing their style on their first album, 2018's Dig Yourself. A year later, they take another step toward more streamlined structures on the still hooky and sweetly trippy If You're Not Afraid, I'm Not Afraid. It represents a first-time collaboration with producer Will Yip (the Menzingers, Mannequin Pussy, Petal). Filled with yearning lyrics that veer between discontented, hopeful, and resigned, all delivered by main songwriterMiriam Devora's lucid, classic pop vocals, it's a mostly lively, churning set with echoing guitar progressions and full rock drums. Extra touches in play include horns at the end of the rousing breakup song "All the Same" ("One day we'll all be friends/'Cause this heart will yearn to mend"). Elsewhere, "Take It All Away" features strings, and "Bloomed" establishes rumbling guitar textures alongside its yelping vocal line. Among exceptions to the lush bounce of these and other tracks are the sparse, lullaby-like "Rum Cheeks," a drumless song with spectral vocal harmonies, and the more measured, mid-tempo "Not a Minute Too Soon," whose chorus nonetheless offers up one of the album's strongest earworms. "Take It All Away," a power ballad in 6/8 time, closes the album on a melancholy note. While some fans may miss the looser garage character of the band's earliest recordings, many will take heart in the fact that If You're Not Afraid, I'm Not Afraid delivers a consistently solid set of pop songs, a sympathetic protagonist, and a sound that still echoes with reflections of their beloved 20th century inspirations" (All Music)