El Rearme de los desmelenados – THREE DIMENSIONAL TANX: A Compulsion for Propulsion (Sunstone Records, 2019)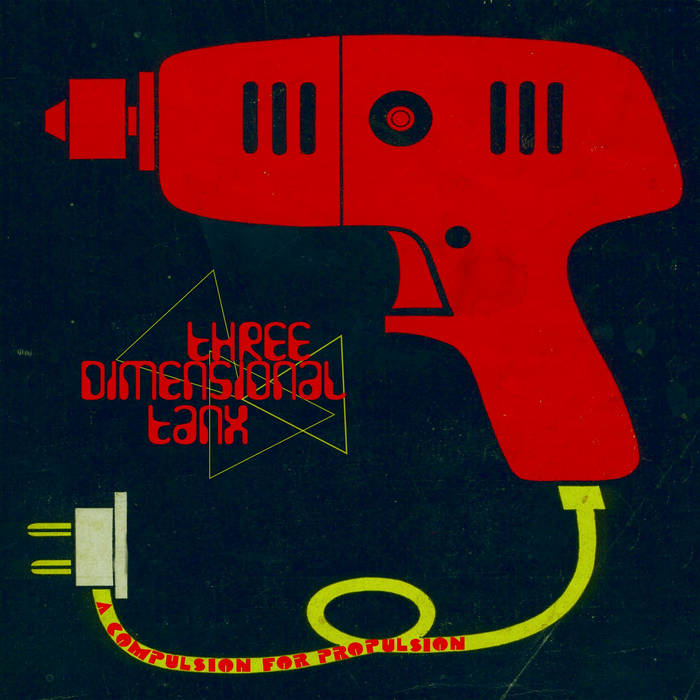 #TheJangleBox #NovedadesTheJangleBox #DescubreTheJangleBox #RememberTheJangleBox
En realidad lo que se publica en este 2019 es la reedición en vinilo de A Compulsion for Propulsion, el álbum de THREE DIMENSIONAL TANX de el año pasado. Un pildorazo de quince mini comprimidos del mejor Pop bañado de Fuzz, Garaje, Emo, Punk… Todo ello convenientemente batido da como resultado un disco absolutamente demoledor, marcado por una sección rítmica que no da tregua y por unos estribillos arrebatadores.
Conveniente para cualquier fiesta garajera que se precie.
"a pure blast from start to finish…the songs rattle through your brain at a great speed" Fuzzy Sun June 2018

"it's a white knuckle ride all the way and a total blast, bristling with infectious stabs of pop-inflected modern Garage Rock." Thee Psychedelicatessen June 2018

"The speeding motorik of 'His Latest Apparatus' would get them pulled off the autobahn…Buzzcocks, Swell Maps and especially Wire are reference points" Shindig! Magazine, Issue 81 July 2018
Aún no hay comentarios.
Jangle-Friends

Labels

Mags

Management

The JangleBox Mixtape, LoFi-Dj

Mixtapes

The JangleBox en Facebook

The JangleBox en Twitter

The JangleBox en MySpace

Look for in The JangleBox:

Previously in The JangleBox

Jangle-Comments

Top-Jangle

Jangle-Visits

Feed The Jangle

RSS - Entradas
The JangleBox, 10th. Anniversary

Bands/Grupos