Silent Summer: Instrumentals Volume 1 (2019)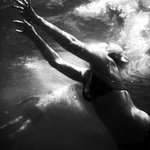 #TheJangleBox #NovedadesTheJangleBox #DescubreTheJangleBox #RememberTheJangleBox
SUMMER FICTION (Aka. Bill Richini) ha silenciado las voces de muchos de sus temas para completar un álbum de instrumentales con varios cortes de su discografía que adquieren un nuevo tono con este tratamiento. Interesante para ambientar una buena fiesta post almuerzo.
"Brian Wilson meets Johnny Marr." –SPIN
"World weary yet heartwarming any time of year." – NPR
"Lovely songs with a hint of French new wave." –Vogue
"Perfect pop recalling Pet Sounds Beach Boys." – WNYC
"Brilliant 60s-esque AM pop." –New York Magazine
Aún no hay comentarios.
Jangle-Friends

Labels

Mags

Management

The JangleBox Mixtape, LoFi-Dj

Mixtapes

The JangleBox en Facebook

The JangleBox en Twitter

The JangleBox en MySpace

Look for in The JangleBox:

Previously in The JangleBox

Jangle-Comments

Top-Jangle

Jangle-Visits

Feed The Jangle

RSS - Entradas
The JangleBox, 10th. Anniversary

Bands/Grupos