Guitar Walls of Sound – BURNING HOUSE: Mirror song (Single, 2018) / Tracer (Ep, 2018)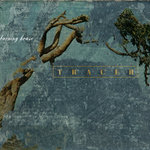 #TheJangleBox #NovedadesTheJangleBox #DescubreTheJangleBox#RememberTheJangleBox
Beben de la tradición del School-Rock/Shoegaze/Post-Rock. El sonido de BURNING HOUSE es un auténtico trallazo de sonidos de guitarras, de muros de distorsión que harán las delicias del mejor aficionado al género.
" Recalling the wild but awesome fuzz- and feedback-driven noise channeled through the likes of Swervedriver and Jesus & Mary Chain, Southampton's Burning House produces a fine slice of heavy shoegaze bliss with a talent at walking a fine line between melodicism and an ear-wrenching wall of sound" (Louder Than War)
Aún no hay comentarios.
Jangle-Friends

Labels

Mags

Management

The JangleBox Mixtape, LoFi-Dj

Mixtapes

The JangleBox en Facebook

The JangleBox en Twitter

The JangleBox en MySpace

Look for in The JangleBox:

Previously in The JangleBox

Jangle-Comments

Top-Jangle

Jangle-Visits

Feed The Jangle

RSS - Entradas
The JangleBox, 10th. Anniversary

Bands/Grupos