Weirdo – DAYSEE: Airbag (2017)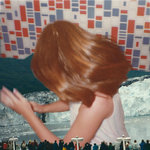 #TheJangleBox #DescubreTheJangleBox #NovedadesTheJangleBox
Por fin un disco realmente epatante, un trabajo iniciático que marca un momento cumbre probablemente en la carrera de esta banda debutante. DAYSEE han sabido manejar los hilos de la Psicodelia, del Pop Experimental y el Shoegaze para darle una vuelta de tuerca al sonido de los dosmil. Toda una sensación gozosa de álbum, una obra altamente disfrutable y recomendable. 
"Between their great EP "Splash" and now "Airbag," there's plenty to explore and keep on repeat. "Airbag" keeps you on your toes from start to finish, from the Sgt. Pepper-esque melodies in lead single "Indigo," and the world music vibes of "Bali," to the waves of energy in "Dizzy," where dissonance and distortion build up into dramatic pauses before pummeling you with sound, and the more vocal-centric "I Am" and "You Decide" — it's a tasty sonic collage for your ears that will keep those winter blues at bay.
I'm also not supposed to call them "shoegaze," which is probably for the best as I'm not well-versed in what that genre specifically entails. But at any rate, they call themselves "experimental," which fits easily, albeit generally —so far the best description I can come up with is that they're like if Sonic Youth took a bunch of acid. They also remind me of experimental musician Julian Lynch, synthesizing world music, bedroom DIY pop, and a combination of machine loops and live music into a multi-layered wave of sound. I like them because their take on psychedelia is in the vein of George Harrison circa '68, heavy on the pop melodies, meeting a 90s-era vibe of noise, vocal harmonies, and grunge styles" (Medium.Com)
Aún no hay comentarios.
Jangle-Friends

Labels

Mags

Management

The JangleBox Mixtape, LoFi-Dj

Mixtapes

The JangleBox en Facebook

The JangleBox en Twitter

The JangleBox en MySpace

Look for in The JangleBox:

Previously in The JangleBox

Jangle-Comments

Top-Jangle

Jangle-Visits

Feed The Jangle

RSS - Entradas
The JangleBox, 10th. Anniversary

Bands/Grupos