The ElectronicBox – GHOST WAVE: Reputation (Flying Nun Records, Ep, 2017)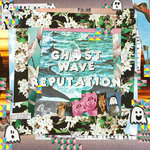 Los neozelandeses GHOST WAVE son una de nuestras bandas Psicodélicas favoritas. Para la ocasión, han dejado en manos de distintos remezcladores su tema Reputation. El resultado: un Ep más que entretenido con visiones diversas del tema.
"GHOST WAVE release their second mini EP "REPUTATION", mixed and mastered by SONIC BOOM (Spacemen 3, Spectrum) in Portugal with remixes from THE VACANT LOTS (NYC) and FRANK BOOKER & JULIEN DYNE (NZ). All profits from digital sales go to an organisation preventing youth suicide in New Zealand"
Aún no hay comentarios.
Jangle-Friends

Labels

Mags

Management

The JangleBox Mixtape, LoFi-Dj

Mixtapes

The JangleBox en Facebook

The JangleBox en Twitter

The JangleBox en MySpace

Look for in The JangleBox:

Previously in The JangleBox

Jangle-Comments

Top-Jangle

Jangle-Visits

Feed The Jangle

RSS - Entradas
The JangleBox, 10th. Anniversary

Bands/Grupos