Shoe-Friends – KINDLING / KESTRELS: Split Single (Noyes Records, 2017)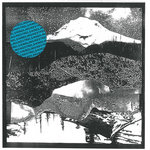 #TheJangleBox #DescubreTheJangleBox #NovedadesTheJangleBox
Espíritu Shoegazer en este Ep compartido entre dos bandas amigas: KESTRELS y KINDLING. Cada banda se versionea respectivamente e igualmente toman dos versiones, en este caso de The Replacements y de My Bloody Valentine.
"This is a split 12″ EP between two shoegazing best friends – Amherst, Massachusetts's Kindling and Halifax, Nova Scotia's Kestrels. Each band serves up one original and one cover (Kindling take on the Replacements, Kestrels take on MBV) for 18 minutes of sonic bliss" (Press)
Aún no hay comentarios.
Jangle-Friends

Labels

Mags

Management

The JangleBox Mixtape, LoFi-Dj

Mixtapes

The JangleBox en Facebook

The JangleBox en Twitter

The JangleBox en MySpace

Look for in The JangleBox:

Previously in The JangleBox

Jangle-Comments

Top-Jangle

Jangle-Visits

Feed The Jangle

RSS - Entradas
The JangleBox, 10th. Anniversary

Bands/Grupos