Stereo Party – THE SURFIN´BURRITOS: The Surfin´Burritos (2017)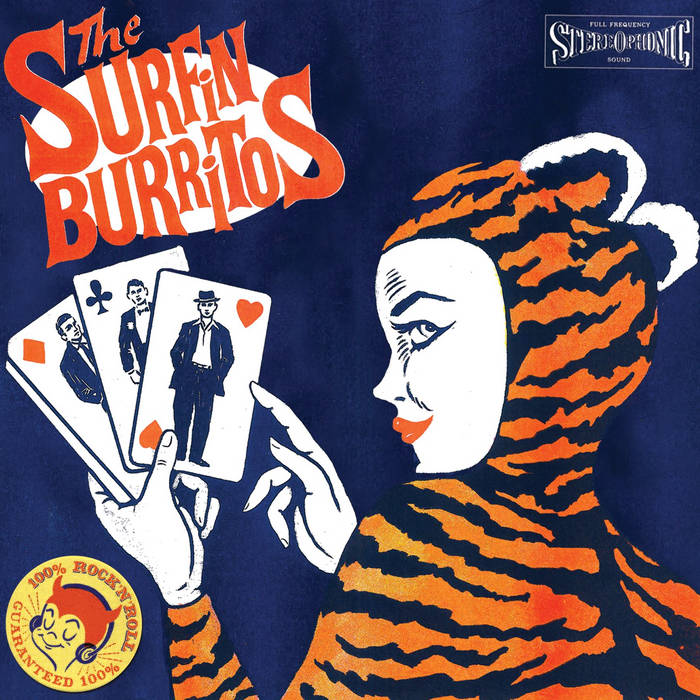 Como podréis leer en el extracto de la entrevista que acompaña a estas líneas, la música de The Surfin´Burritos es todo un compendio de lo más enérgico que ha ido apareciendo en la escena musical y popular en los últimos cuarenta años. Un trabajo madurado con el tiempo, con muchos directos y que ha ido tomando forma hasta conformar un corpus homogéneo que te puede sonar a un viaje Retro, pero que más bien es un trayecto por lo mejorcito del Pop y el Rock de las últimas décadas, grabado con apariencia de directo y sensación de verdad.
"Para mí hay dos pilares fundamentales, entre mis referencias: primero fueron los Beatles, desde muy pequeño, y el otro fueron los Ramones, ya de adolescente (quienes, de hecho, tienen muchísimas raíces beatlianas). Y a partir de ambos, todo lo que se pueda poner alrededor. Porque a mí me atraen muchos estilos distintos, pero ni se tiene la capacidad de tocarlos todos, ni sería coherente intercalar de repente una bossa nova, ¡por ejemplo!
Luego también caes en etapas en las que escuchas mucho a una banda en concreto. A mí me dio por los Beach Boys y por Rockpile, que fueron un supergrupo relativamente desconocido de finales de los setenta, integrado por Nick Lowe y Dave Edmunds, y con muchas influencias de los sesenta. En el fondo, y por mucho que a algunos les cueste admitirlo, todos acabamos influenciándonos de las mismas grandes bandas del siglo XX.
Nos movemos sobre todo alrededor de los 1950s, 1960s, algo de los 1970s e incluso de principios de los 1980s, ¿por qué no? La new wave, con Blondie, Pretenders, y muchas agrupaciones que recuperaban la brevedad y los estribillos resultones, con toques sesenteros. Y, de hecho, escuchamos mucho material actual; ¡lo que pasa es que también se basan en las mismas raíces! Richard Hawley es uno que recomiendo muchísimo; hace cosa de 5 años, puso de moda las baladas de tipo Cash y Orbison. Kurt Baker es otro, un americano que vive en Madrid y que parece un Elvis Costello jovencito" (Entrevista a Daniel Antebi, aparecida en Muzikalia)
Aún no hay comentarios.
Jangle-Friends

Labels

Mags

Management

The JangleBox Mixtape, LoFi-Dj

Mixtapes

The JangleBox en Facebook

The JangleBox en Twitter

The JangleBox en MySpace

Look for in The JangleBox:

Previously in The JangleBox

Jangle-Comments

Top-Jangle

Jangle-Visits

Feed The Jangle

RSS - Entradas
The JangleBox, 10th. Anniversary

Bands/Grupos