Peggy Mae – WE. THE PIGS: Ep2 (Discos de Kirlian, 2017)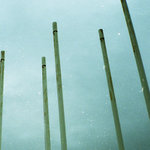 Segundo Ep de los suecos WE. THE PIGS. Continuación de Ep1 (los cortes están registrados en las mismas sesiones); los chicos insisten en la fórmula (acertada) de fusionar Jangle con Noise y gotitas de Shoegaze en un amenísimo disco de cuatro cortes que hará las delicias de seguidores de los The Pains of Being Pure at Heart primigenios. Deliciosos.
Aún no hay comentarios.
Jangle-Friends

Labels

Mags

Management

The JangleBox Mixtape, LoFi-Dj

Mixtapes

The JangleBox en Facebook

The JangleBox en Twitter

The JangleBox en MySpace

Look for in The JangleBox:

Previously in The JangleBox

Jangle-Comments

Top-Jangle

Jangle-Visits

Feed The Jangle

RSS - Entradas
The JangleBox, 10th. Anniversary

Bands/Grupos