Glowing – SEVEN TIN STARS: Back to the white tide (2016)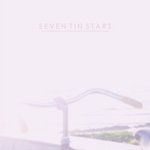 El proyecto paralelo de Pablo A. García (Gente Joven), se llama SEVEN TIN STARS. Un espacio para discurrir plácidamente entre capas y capas de guitarras distorsionadas que en seguida nos evocan a lo mejor y más selecto de la escena del Shoegaze.
Aún no hay comentarios.
Jangle-Friends

Labels

Mags

Management

The JangleBox Mixtape, LoFi-Dj

Mixtapes

The JangleBox en Facebook

The JangleBox en Twitter

The JangleBox en MySpace

Look for in The JangleBox:

Previously in The JangleBox

Jangle-Comments

Top-Jangle

Jangle-Visits

Feed The Jangle

RSS - Entradas
The JangleBox, 10th. Anniversary

Bands/Grupos