Artesanía Electro – JANE WEAVER: Modern Kosmology (Fire Records, 2017)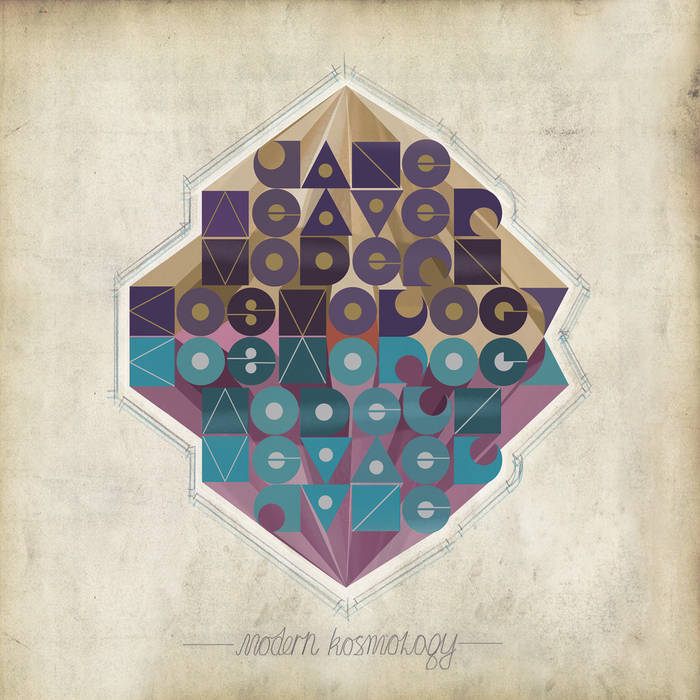 Funciona como una artesana del Electro. Jane Weaver maneja todos los hilos de la grabación, producción y edición de sus álbumes. Su sonido es igual y decididamente Retro: utiliza equipos electrónicos analógicos y huye de artificios. El resultado: una excitante mezcla de Kraut, Pop y los sonidos avanzados que propusieron en su día bandas como Can o Stereolab.
"Like dreams, Jane Weaver's songs come to her "like fully-formed pictures" she explains, but only now, with a discography that spans 3 decades, has she taken concentrated and uninterrupted recording time to focus on a genuine studio album from start-to-finish. Recorded using genuine all-analogue vintage machinery, Weaver balances the obscure against the unpredictable matching every beat with every considered syllable in a 40 minute opus comprising her best lyrical songwriting to date. Songs like H>A>K and The Architect match aero-lite melodicism with pounding rhythm tracks evoking vivid images of early Modernist art, Archigram blue-prints with a rigid back-bone of Eames worthy construction. In tracks like Slow Motion and The Lightning Back, Weaver combines subtle patch-bay arpeggios combining the stylings of Wendy Carlos and (previous collaborator) Suzanne Ciani with yearning lyricism and the type of agile melodics seldom found in synthesised pop music. Other organic tracks on the LP combine awkward twangs and dystopian dirge to expose Weaver's knowledgeable grasp on early European prog with the angular Faustian / Can pang of Loops In The Secret Society and the commune rock evocation of Ravenspoint, a seasoned reduction of Amon Duul, Ash Ra and Acanthus. The album's title track however will tick multiple boxes for fans of all the aforementioned micro-genres with one of Weaver's most intimate performances to date combining crystalline vocals with swells of electric organ, crooked rhythms, spiked psych guitar and spectral radiophonic effects challenging the best in obscure Swedish acid-rock and Elephants Memory's soundtrack psych… possibly a compliment at it's most monarchial" (Press-Fire Records)
Tour dates:
18 May: Hare & Hounds 2, Birmingham, UK
19 May: Band On The Wall, Manchester, UK
20 May: The Great Escape Festival, Brighton, UK
22 May: The Lexington, London, UK
23 May: Rough Trade East, London, UK
02 Jun: La Maroquinerie, Paris, France
07 Jul: Bluedot Festival, Jodrell Bank, Cheshire, UK
20-23 Jul: Liverpool International Music Festival, Liverpool, UK
25-26 Aug: Sea Change Festival, Totnes, UK
Aún no hay comentarios.
Jangle-Friends

Labels

Mags

Management

The JangleBox Mixtape, LoFi-Dj

Mixtapes

The JangleBox en Facebook

The JangleBox en Twitter

The JangleBox en MySpace

Look for in The JangleBox:

Previously in The JangleBox

Jangle-Comments

Top-Jangle

Jangle-Visits

Feed The Jangle

RSS - Entradas
The JangleBox, 10th. Anniversary

Bands/Grupos