Sonidos ásperos, emparentados con el Pop tanto como con el Post-Punk. Suenan agresivos y éste fue uno de sus primeros sencillos.
"Formed September 2015 falling into an experimental, droney, arty, gritty, dreamy progressive, punk, Psychrimental world encapsulated within four white walls in Liverpool"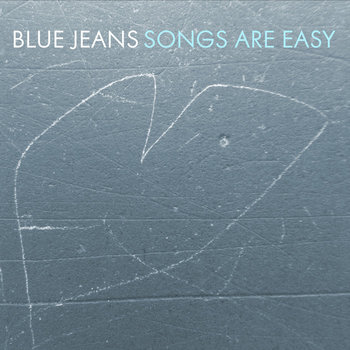 Más grupos minoritarios. La primera impresión que me dio al oír este álbum de Blue Jeans es el de Revivalismo Glam. Pero por el camino me voy encontrando sonidos Bubblegum, sonidos Fuzzy y una bonita y deleitable amalgama sonora. 
"Once known as Santa Monica Swim And Dive Club, Blue Jeans are led by Tim Sendra, who elder indiepoppers will recognize as the one of the forces behind Veronica Lake in the early 90s. Whereas that band was known for their songs being shrouded in layers of fuzz, Blue Jeans are a much cleaner affair, with relatively straightforward pop songs that occasionally border on bubblegum. In addition to the songwriting of Tim, we also have the production and general hands-on-ness of Fred Thomas from the very like-minded Saturday Looks Good To Me, giving things a perfect pop polish. These ten exciting songs may only last about half an hour, but they will likely fuel your entire summer!" (Press)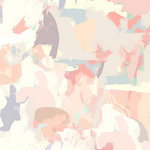 Holy Wave son un quinteto de Austin que practican una suerte de Psicodelia suave mezclada con elementos de Shoegaze y un sonido algo añejado, formando una interesante mezcla que entra a los oídos meciéndose suavemente.
"On their second album, Freaks of Nurture, the Texas quintet Holy Wave steer their way through the psychedelic waves with a steady hand and a suitably foggy mindset. Filling their pleasantly hooky tunes with layers of fuzzy guitars, reverb-soaked guitars, organ swells, hypnotic bass throb, and very laid-back vocals, the album is a slight improvement on their previous work and ranks with the strongest work of their tripped-out contemporaries. Mixing long, droning songs that ebb and flow like the best psych-y dream pop with shorter, more focused tunes that bring to mind paisley underground heroes the Rain Parade, the record never settles into the kind of dazed autopilot one might expect from a group so relaxed. It helps that the long songs actually build into something impressively dramatic, especially the album-opening "She Put a Seed in My Ear" and the majestic ballad "California Took My Bobby Away," which sounds like a great lost shoegaze track. The band really gets into some deep and resonant territory here as the instruments and vocals lock into highly satisfactory grooves and the sound floods the listener's senses with warm, soothing feelings. The hookier tracks really stand out in this environment; the jangling, paisley-clad "Wendy Go Round" shows right away that Holy Wave have upped their game in the song department. Further examples of this upgrade can be found on the murkily rampaging rocker "You Should Lie" and the spooky-sweet "Minstrel's Gallop," which closes the album on a nice relaxed note. The band sounded just fine before, quite properly psychedelic and dream state-y; on Freaks of Nurture they have made all the right moves to jump themselves out of the pack and up near the front of the line of their fellow time-traveling freaks" (All Music)
Jangle-Friends

Labels

Mags

Management

The JangleBox Mixtape, LoFi-Dj

Mixtapes

The JangleBox en Facebook

The JangleBox en Twitter

The JangleBox en MySpace

Look for in The JangleBox:

Previously in The JangleBox

Jangle-Comments

Top-Jangle

Jangle-Visits

Feed The Jangle

RSS - Entradas
The JangleBox, 10th. Anniversary

Bands/Grupos