Historias de Cama – BED: Klickitat (Bug Hunt, 2016)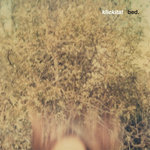 El trío de Portland Bed (maldito nombre para rastrear por internet…) realizan un Slowfi que cautiva a las primeras escuchas. Su tratamiento sonoro es lo bastante epatante como para llamar la atención de los oídos indies más inquietos.
"Bed spent the last year and a half releasing a steady stream of singles and videos, gradually creeping into a steady existence. Recent live appearances include prominent appearances at Treefort Music Fest and David Music Fest, as well as shows up and down the northern west coast in support of bands such as Sylvan Esso, R.Ring, Diet Cig and Telekinesis.
In 2016 the band will be releasing a five track 12″ Ep via Portland Indie label Bug Hunt (as well as their debut full-lenght record, wich they are currently recording with producer Larry Crane at Jackpot Recording Studio, in Portland" (Press)
Nov 25

Portland, OR

Dec 07

Seattle, WA

Dec 15

Portland, OR
Aún no hay comentarios.
Jangle-Friends

Labels

Mags

Management

The JangleBox Mixtape, LoFi-Dj

Mixtapes

The JangleBox en Facebook

The JangleBox en Twitter

The JangleBox en MySpace

Look for in The JangleBox:

Previously in The JangleBox

Jangle-Comments

Top-Jangle

Jangle-Visits

Feed The Jangle

RSS - Entradas
The JangleBox, 10th. Anniversary

Bands/Grupos