Viajes Espaciales – Ghost Wave: Radio Norfolk (Flying Nun, 2016)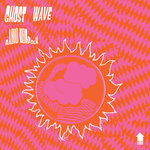 Ahora que otra nave va a tomar tierra en Marte, Ghost Wave se adelantaron publicando Radio Norfolk, su segundo trabajo para la legendaria Flying Nun Records. Los neozelandeses han evolucionado su sonido, desde su Jangly inicial hasta una suerte de Pop-Psicodélico enlazado fuertemente con Spacemen3 (de hecho Sonic Boom ha masterizado el álbum), Brian Jonestown Massacre o la facción de discos más lisérgica de Primal Scream. El resultado final es espectacular, y el dúo, sin parar de hacer guiños, se marcan un "Tomorrow never knows" en toda regla (All U do is kill) u homenajes nada encubiertos a los mencionados Spacemen3 (Spaceman). Lo mismo tiran de Psicodelia (Honeypunch), que de Kraut (Slow cone descent). Ghost Wave aparcan la inmediatez de su primer trabajo para ofrecernos este regalo psicodélico, lleno de hermosas canciones.
"Auckland duo Ghost Wave follow up their 2013 debut with Radio Norfolk, a pleasantly spacy throwback to the college rock heyday of the late '80s and the Kiwi pop forebears who turned their label, Flying Nun, into an internationally appreciated commodity. An outgrowth of their jangly first album,Radio Norfolk thumbs a ride through next-level territories of droning Krautrock, shoegazing psychedelia, and whacked-out dub, focusing less on guitar jams and more on sample-heavy, effects-laden psych-pop. Members Matt Paul and Eammon Logan have an easy manner with this type of layered style, dialing up weird shimmering grooves on "Blues Signal '79" or bright, blissed-out vocal stacks on "Julia Knows," another standout cut. "Spaceman," a seven-minute exercise in textural drone-rock, nods to another big influence in U.K. heroes Spacemen 3. In fact, founding Spaceman Peter Kember — aka Sonic Boom — jumped on board to master the album. More so than on their debut, the British influence looms large, with a distinct Madchester vibe saturating many of the songs in both spirit and tone. Amid the more atmospheric work, there is still some of the Stone Roses jangle andHappy Mondays sunniness of their earlier releases. Elsewhere, the trippy synth work on "All U Do Is Kill" feels like it could have come from a Thighpaulsandra-era Julian Cope album, bringing both the psych and Krautrock elements back to the fore. As songwriters, Ghost Wave generally opt for cool detachment over emotional engagement, and Radio Norfolk thusly plays out as a pastiche of their moods and influences. The vocals are largely buried under heaps of reverb and the hooks are less defined than on earlier releases. Still, their freewheeling nature and the vibrancy of their palette make it work" (All Music)
Aún no hay comentarios.
Jangle-Friends

Labels

Mags

Management

The JangleBox Mixtape, LoFi-Dj

Mixtapes

The JangleBox en Facebook

The JangleBox en Twitter

The JangleBox en MySpace

Look for in The JangleBox:

Previously in The JangleBox

Jangle-Comments

Top-Jangle

Jangle-Visits

Feed The Jangle

RSS - Entradas
The JangleBox, 10th. Anniversary

Bands/Grupos