DiY en estado puro: Josh Hwang – Phase 1 / Phase 2 (2016)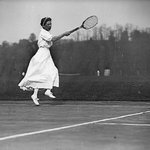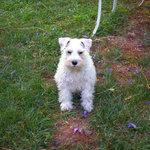 Vamos por partes: Josh Hwang es un prolífico joven músico afincado en Los Angeles que graba con fruición la mayor parte de sus ideas. Pero también es la cabeza visible de otro proyecto llamado Castlebeat, con el que nos pondremos en breve.
Phase 1 / Phase 2 representan las primeras colecciónes de canciones que Josh dio a conocer en internet. En sus propias palabras: "A collection of song ideas demos and 3am recordings". Como es lógico, la línea de continuidad de su sonido es bastante difusa a veces, y va desde el Fuzz al Pop pasando por cortes más bailables; siempre, desde luego, desde una onda decididamente LoFi, pues todo lo que graba lo hace en casa. Puedes darle un oído visitando su Bandcamp / Soundcloud.
Aún no hay comentarios.
Jangle-Friends

Labels

Mags

Management

The JangleBox Mixtape, LoFi-Dj

Mixtapes

The JangleBox en Facebook

The JangleBox en Twitter

The JangleBox en MySpace

Look for in The JangleBox:

Previously in The JangleBox

Jangle-Comments

Top-Jangle

Jangle-Visits

Feed The Jangle

RSS - Entradas
The JangleBox, 10th. Anniversary

Bands/Grupos