Big Summer: Trigger (El Genio Equivocado, 2016)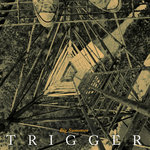 Intimismo, ambientaciónes introspectivas, ruidismo, teclados y muchas guitarras. Big Summer son capaces de crear el clima adecuado para cada momento, para cada canción.
"Si el primer trabajo deBig Summer (Everything is going to be OK) nos aseguraba de que todo terminaría bien, su nuevo trabajo nos sugiere precisamente lo contrario. Con este disco, Big Summer discurre por un camino diferente, acercándose a una estética más recóndita y experimental, oscura y por momentos angustiante. Líricamente se sigue hablando de los mismos temas de antes, relaciones amorosas fallidas, amistades que se disipan, luchas interiores y tensión sexual, pero a nivel melódico se nota una nueva madurez en Big Summer, con un toque rock mucho más pronunciado y guitarras mucho más distorsionadas. Esta vez Vasco Batista se hace cargo de casi la totalidad de la grabación, contando con la ayuda de Petter Bengtsson (Case Conrad) a la batería. Para este disco Vasco ha usado más guitarras, más efectos y menos teclados que enEverything is going to be OK: otra indicación de que Big Summer se están haciendo rockeros. Grabado durante el verano de 2015 en Seaside Studios (Barcelona) y Drömfabriken (Malmö) y masterizado por Shorn Keld (Orto Grut). El disco se publicaba el 8 de abril con el sello barcelonés El Genio Equivocado. Puede ser que después de años escribiendo la banda sonora de nebulosos veranos hipsters, Big Summer se han relajado y han grabado un gran 'jodete' al mundo, en una manera verdaderamente punk" (Prensa)
Aún no hay comentarios.
Jangle-Friends

Labels

Mags

Management

The JangleBox Mixtape, LoFi-Dj

Mixtapes

The JangleBox en Facebook

The JangleBox en Twitter

The JangleBox en MySpace

Look for in The JangleBox:

Previously in The JangleBox

Jangle-Comments

Top-Jangle

Jangle-Visits

Feed The Jangle

RSS - Entradas
The JangleBox, 10th. Anniversary

Bands/Grupos