Rhythm Scholar: Here comes the sun, Remix (2013)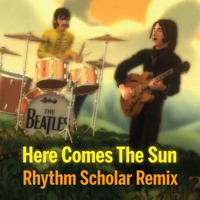 Sentido, sensibilidad y buen gusto. Éso es lo que he encontrado en esta remix del Here comes the sun, llevada a cabo por Rhythm Scholar. Quien en otro momento destacara por su sentido del humor y por cierta deconstrucción jocosa, aquí rinde un tributo rendido a los maestros. Fragmentitos tomados de aquí y de allá, arreglos novedosos… Una maravilla.
Aún no hay comentarios.
Jangle-Friends

Labels

Mags

Management

The JangleBox Mixtape, LoFi-Dj

Mixtapes

The JangleBox en Facebook

The JangleBox en Twitter

The JangleBox en MySpace

Look for in The JangleBox:

Previously in The JangleBox

Jangle-Comments

Top-Jangle

Jangle-Visits

Feed The Jangle

RSS - Entradas
The JangleBox, 10th. Anniversary

Bands/Grupos