Rhythm Scholar: Lucy in the sky with diamonds, Remix (2013)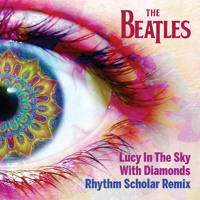 Día de sorpresas hoy en TJB. Y ya os advierto a los puristas y amantes de los sonidos clásicos que hay que abrir las orejas a sonidos como los de Rhythm Scholar, ese personaje misterioso llegado desde Chicago, productor y Dj que es capaz de poner nuevos ritmos y sonoridades a clásicos y modernos. En esta ocasión se atreve con un clasicazo en toda regla, como es el Lucy in the sky with diamonds, de The Beatles, eso sí, adaptado a ritmos reggaes. Todo un hallazgo que le sienta como un guante a un temazo.
Aún no hay comentarios.
Jangle-Friends

Labels

Mags

Management

The JangleBox Mixtape, LoFi-Dj

Mixtapes

The JangleBox en Facebook

The JangleBox en Twitter

The JangleBox en MySpace

Look for in The JangleBox:

Previously in The JangleBox

Jangle-Comments

Top-Jangle

Jangle-Visits

Feed The Jangle

RSS - Entradas
The JangleBox, 10th. Anniversary

Bands/Grupos