California Sound
El prolífico Ty Segall nos deja otro artefacto sonoro para este año en curso. Sleeper es un disco que de alguna manera rompe con su imagen más transgresora y LoFi. Es un álbum acústico, en la mejor tradición californiana, un trabajo en el que se exploran cualquier faceta posible de los sonidos acústicos. Y dentro de esta clasificiación, podemos rastrear huellas de los sesenta y el Folk Psicodélico de Donovan o Tim Buckley: Sleeper, The keepers, The man man, Come outside, Queen Lullaby). Trazos finos de T. Rex, Bowie o incluso Lennon: Sleeper, She don´t care. E incluso nos hallamos algún ramalazo de Blues rural (Sweet C.C., 6th. Street) o el Folk más tradicional (The west).
Un trabajo con esa variedad sonora registrado con un elenco de instrumentos realmente reducido (y que por cierto, el propio Segall se ha encargado de registrar casi en su totalidad), forzosamente tiene que tener su encanto. Y efectivamente, así es. Sleeper es un buen trabajo. Un álbum que el californiano ha engendrado a partir de una serie de momentos personales traumáticos, utilizando unas sencillas demos y al que ha sabido darle cuerpo hasta conformar lo que es: un hermoso cancionero fácilmente identificable pero no por ello menos gozoso y ameno.
"As a recent promotional tour video pointed out, Sleeper's title can be seen as a comment onTy Segall's own prolificacy. But it also has a deeper resonance. Last December, the singer and guitarist's adopted father died after a long battle with cancer, and shortly after, Segall stopped speaking to his mother. (He doesn't go into detail in interviews, saying only "she did some bad stuff.") Speaking to NPR, he called this period of his life a "weird, intense time," and Sleeper is a document of what came out of him in that moment. "It was kind of a purge, to be honest," he said.
Gone is the brazen, screaming Segall behind Slaughterhouse, Melted, and Twins. Even the relatively sedate Goodbye Bread, with its exploding heads and angry California commercials, featured a more intense Segall than the one who made Sleeper. "When I was making [Sleeper], I couldn't have written a loud, heavy song if somebody had paid me to," he said. Instead, he picked up his acoustic guitar and made something that owes less to Sabbath and more to Tyrannosaurus Rex-era Marc Bolan or early Bert Jansch. The title track opens quietly with a whistle, and slowly, he strums a minor chord progression louder and louder. "Oh sleeper/ My dreamer/ I dream a dream for you," he sings. It's a gentle track that Segall said was initially written for his slumbering girlfriend, but Sleeper's much weightier symbolic connotations of sleeping and dreaming hang heavy over the album.
While the album's tone and pacing seem to reflect its initial inspiration, the lyrics are rarely confessional in the most explicit sense– any references to Segall's personal life are cloaked in more broadly relatable terms. Occasionally specific details pop out ("He packed his bags this morning/ He bought his ticket today/ Don't you go away/ Not today," he sings on "She Don't Care"), and he gets slightly more blunt with "Crazy", which is sung to a "little one," offering comfort because "He's here/ He's still here/ Though she is crazy." Segall said that "Crazy" was written spontaneously the moment he recorded it– something he's never done before– about his mother. "It's kind of that thing where a person crosses a line and you just snap," he said. "You hit a point where you don't care how it affects that person because you just have to say it so you can move on." The way he talks about the song, it's easy to imagine a diatribe, but it's a catchy, sweet, two-and-a-half minute song with a lyrical twist. For all its personal significance, "Crazy" is as open-ended as Segall's best songs. 
So after all his shrieking, shredding, and psychedelic freakouts last year, Sleeper offers a welcome sonic respite. It's easily his most stripped down effort to date, full of elegantly simple, catchy, well-crafted songs. And although everything's acoustic, aside from one well-placed electric solo near the end of "The Man Man", the album's packed with subtle diversity. While "6th Street" recalls the more psychedelic-leaning folk he made with Tim Presley on Hair, "The West" could've been plucked from the rambling Carter Family songbook. Then there's "Queen Lullabye", with its distant-sounding falsetto, sludgy guitar, droning low-end, and trudging-through-molasses pace.
But even when he's switching things up on Sleeper, the album never feels as scatterbrained as his previous work. Goodbye Bread opened with a sing-songy ballad and went straight into a shout. Twins featured psychedelia and garage pop. Melted had acoustic-driven catchiness and blown-out fuzz. Those albums could pull off a scattershot of styles with well-placed transitions, but Sleeper is something else. Everything here easily lives in the same universe– 10 tracks of similarly hued songs, all of a piece. It's his most focused album, with every song's tone easily flowing into the next, and it's also one of his best." (Pitchfork)
Ingeniero de sonido de día y trobador folkie de noche, Sean McConnell es el responsable de Cold Country, un proyecto unipersonal que bebe de las raíces más profundas de la Americana más nostálgica y meditabunda.
Inspirada por autores como Neil Young o bandas como Wilco, la música de Cold Country es un remanso de sonidos acústicos y canciones melancólicas que a todos nos gustaría oír a bordo de un muscle car lleno de polvo en una de esas carreteras interminables que los europeos hemos visualizado (e imaginado) en tantas y tantas películas.
Aunque con cortes como el inaugural: What it takes, no podríamos encajarlo fácilmente en esos moldes, y habría que buscar un acomodo en las década de los sesenta para localizar su sonido, algo así como un cruce entre el Country y el Pop más psicodélico.
Para registrar su disco (producido por él mismo), se ha hecho acompañar de amigos: Anna Holmquist, Jayson Homyak, John Nugent y Chris Jesurun. Puedes escuchar y disfrutar de su disco por el precio que desees oportuno.
"a collection of stories and characters about his time in the midwest, a place he always heard his father refer to as "the cold country" growing up in Arizona"
Facebook / Descarga legal, pon el precio-Legal download, name the price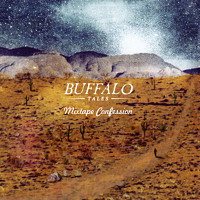 Sonidos folkies para el día de hoy. Buffalo Tales es el proyecto unipersonal del cantautor y bardo australiano Wes Carr. Su sonido es absolutamente deudor de la mejor tradición Folk norteamericana de raíces europeas. Su sonido es limpio y más que descarnado. Su instrumentación, parca. Lo interesante en la música de Buffalo Tales son las narraciones de sentimientos en primera persona.
Evidentemente, en los últimos tiempos, el neorenacer del Folk personalizado en bandas como Fleet Foxes o Bon Iver ha decaído un tanto, pero ejemplos como el de Buffalo Tales o el que os presentaremos a continuación son representaciones claras de que el Folk no es una música que se ancle a ninguna moda, sino un género musical con entidad propia que cada cierto tiempo pasa por un renacer que le hace reverdecer laureles.
________________________________________
"With his new album Roadtrip Confessions Wes Carr returns to his first love: honest, acoustic music. No flash. No tricks. Nothing but the voice, and the songs. Deeply personal, much of the album was written in the last year as Carr experienced one of the greatest life changes of all. "Most of it was written when I knew my wife was pregnant," he laughs. "That's been the secret link: that this new being was coming and joining us forever, and I had no time to waste. I want to say all this to the world before my son grows up and says 'hey Dad, why didn't you do all this?'" So it's somewhat ironic that the most personal, heartfelt material Carr has ever made is coming out under a different name. With Roadtrip Confessions it's goodbye Wes Carr, hello Buffalo Tales.
The space and openness of the album recall the landscape where Carr grew up: the bare scrubland north of South Australia's capital, Adelaide. "It's funny you say that because that's where three of the songs were written: 'Please', 'Waiting for You' and 'Tricks to Magik' were all written when I was younger," he explains. "That was my first explosion of songwriting: mum gave me a John Lennon anthology boxset and I got inspired by all of his home recordings. It did something to my brain: I just went RAAA!"
These were the songs he took with him to Sydney, after unexpectedly moving with his father as his parents marriage dissolved ("I went to school on the Friday and was told I was boarding a plane on Monday morning and moving to Sydney for the rest of my life"). These were the songs that he played around his first gigs, that scored him a publishing deal before turning 20, and drew the attention of industry heavyweights like manager John Watson. Why didn't they come out until now?
"They kept telling me I was too young," he laughs. "They said 'you don't know anything about getting your heart broken' and all this sort of stuff. They said I needed to go and play 150,000 gigs and come back when I was thirty. And I think they were right, in some ways. Those songs are more true to me now than when I wrote them. It's almost like I predicted what life was all about before I'd even experienced half of it" (Planetary Group)
Jangle-Friends

Labels

Mags

Management

The JangleBox Mixtape, LoFi-Dj

Mixtapes

The JangleBox en Facebook

The JangleBox en Twitter

The JangleBox en MySpace

Look for in The JangleBox:

Previously in The JangleBox

Jangle-Comments

Top-Jangle

Jangle-Visits

Feed The Jangle

RSS - Entradas
The JangleBox, 10th. Anniversary

Bands/Grupos