Bubblegum Lemonade: Have you seen faith (Matinée Recordings, Single, 2013)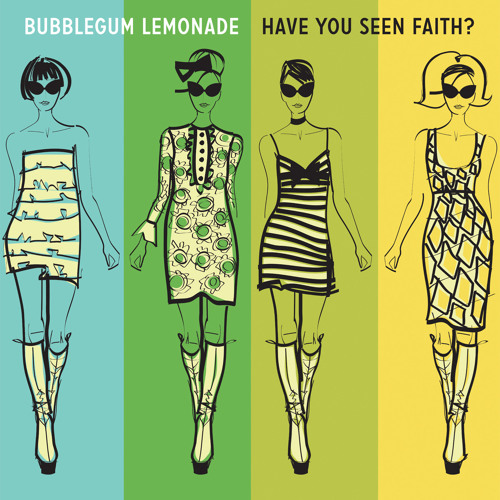 El último sencillo de nuestro amigo Laz McCluskey (aka. Bubblegum Lemonade) se titula Have you seen faith. Un precioso tema de corte nostálgico preñado de esos elementos que tantos nos gustan de su música: preciosas voces, coros perfectamente acoplados y guitarras agridulces y armoniosamente sonoras. Todo un referente a los sesenta en forma de canción.
Have you seen faith es el adelanto del que será tercer álbum del grupo (ahora sí, reforzado): Some like it Pop, que aparecerá vía Matinée el próximo otoño. Os dejo con el link para adquirir este sencillo.
"Scottish hitmakers Bubblegum Lemonade are back with a summer smash on limited 7" and digital formats.
The long-awaited follow-up to the 2010 'Sophomore Release' album, 'Have You Seen Faith?' is a secular hymn to missed opportunities with jangling, strumming riffs, great sixties harmonies, and a memorable chorus. The song is a preview of the band's third album 'Some Like It Pop' set for release this autumn and showcasing a newly expanded lineup with Chaz and Brian joining main man Laz on bass and lead guitar, respectively.
The first of two exclusive 7" b-sides, 'Cool Guitar Girl' is a six string encounter and the natural response to Heavenly's classic 'Cool Guitar Boy' anthem, while 'Angry Birds' is an angular, surf-tinged song about addiction to a certain mobile phone computer game.
Limited to 500 hand-numbered copies on bubblegum pink vinyl in a stylish multi-colored sleeve" (Matinée Recordings)
Aún no hay comentarios.
Jangle-Friends

Labels

Mags

Management

The JangleBox Mixtape, LoFi-Dj

Mixtapes

The JangleBox en Facebook

The JangleBox en Twitter

The JangleBox en MySpace

Look for in The JangleBox:

Previously in The JangleBox

Jangle-Comments

Top-Jangle

Jangle-Visits

Feed The Jangle

RSS - Entradas
The JangleBox, 10th. Anniversary

Bands/Grupos