Nada más alejado de la realidad si consideramos el nombre de esta banda para juzgar su música. Winter es algo así como el proyecto de Samira Winter, una chica de Curitiba, Brasil, afincada en Boston y que factura un Dream-Pop de aires ensoñadores que tienen tanto que ver con los referentes del género como con los referentes a la música más caliente que ha caracterizado históricamente a su país. Algo difícil de asimilar al leerlo pero que comprenderéis perfectamente si escucháis, por ejemplo, Nothing, el tema que cierra este Ep:
El resto del disco no difiere en gran medida del corte que os recomiendo, y Bedroom philosophies, Daydreaming o Your eyes os llevarán por ese territorio ameno del Pop más ensoñador. Recomendable disco que podéis encontrar desde su Bandcamp poniendo el precio que consideréis oportuno.
______________________________
"Hot on the heels of her critically lauded "Daydreaming" EP, Samira Winter is looking to take her project, aptly titled "Winter" out on the road beyond the friendly confines of Boston. We caught up with her recently to ask about her plans for touring, as well as recording.
Samira, you've been getting a lot of positive press, not just from us, for the stunning debut you dropped day before Christmas. Have you found a lot of like minds are digging the new, dreamier sound you've put forward on "Daydreaming"?
 Yes, a lot of people involved in the Boston scene were very receptive to my music, mainly people I didn't know personally. The Allston Pudding and Michael Marrota from The Phoenix really helped bring "Daydreaming" to the right ears.
You've added some folks to flesh out the sound for the upcoming tour. Who's on board with you, and what do they bring to the table?
Nolan Eley (guitar/vocals) is someone I've always wanted to work with and to have him in my band is a dream come true. He produced and recorded the "Daydreaming" EP, so it made sense to have him in the band. Kyle Oppenheimer (bass) was already in a band with Nolan, so he came in with a powerful shoegaze chemistry and drawing from many of the same influences as the rest of the band mates. I met Ana Karina DaCosta recently and she just opened my world to so much of the Boston music scene and life in general.
Tour plans: how large in scope are you hoping to go? What cities would you like to be included? And what challenges do you expect to face as an independent artist trying to establish your own unique music brand?
We are still in the process of setting up a tour but we're looking at an East Coast tour sometime in the spring passing through Northampton, MA, New York City, NY and Portland, ME among other cities. We hope to play a West Coast tour during the summer in California and possibly Olympia, WA.
New songs coming? And any plans for recording?
Yes! We are recording a couple songs currently and will probably release an EP in the next few months. We're also participating in the Practice Room Records Compilation.
In closing, anything you'd like to share with your fans?
Official / Descarga legal, pon el precio-Legal download, name the price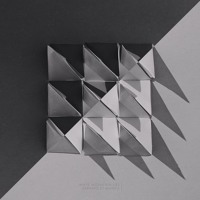 Bajo la etiqueta de Nuevo Folk se cuelan sonidos que a veces ni siquiera tienen que ver en realidad con lo que todos conocemos y entendemos como Folk.
Bernard et Bianca tienen algo de Folkies en sus raíces e incluso en algunos de sus sonidos, aunque su música está más cercana a Mumford and Sons que a los sonidos de los cantautores tipo Josh Rouse, del que hoy también hablaremos.
En cualquier caso, este White mountain lies es un animoso tema que la banda regala para que puedas degustar algunos de sus sonidos.
"BERNARD ET BIANCA is not only the Gothenburg, Sweden quintet who could make anyone get on their feet: This is a band so addictive that their debut single probably will leave you crying for more for days. From it's folk rock roots (in a genre nowadays defined by Mumford & Sons) we also stumble our way through the indie world, the American south and something raw, industrial, you never knew you really missed.
 BERNARD ET BIANCA has built up a European fan base through hard touring the past two years. This spring finds the band touring Sweden as well as doing shows in Eastern Europe. Martin Rörberg, Michael Christensen, Simon Larsson, Tone Persdotter and Matilda Olsson is certainly in for something big when the debut album hits the record stores on April 10th. We'll leave you to it by providing you with four minutes of the sweetest honey available, "White Mountain Lies" (Press)
Jangle-Friends

Labels

Mags

Management

The JangleBox Mixtape, LoFi-Dj

Mixtapes

The JangleBox en Facebook

The JangleBox en Twitter

The JangleBox en MySpace

Look for in The JangleBox:

Previously in The JangleBox

Jangle-Comments

Top-Jangle

Jangle-Visits

Feed The Jangle

RSS - Entradas
The JangleBox, 10th. Anniversary

Bands/Grupos