Cajsa Siik: Ego (Single, 2013)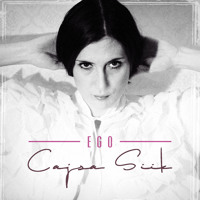 El tercer sencillo extraído de Plastic House, el debut de la cantante sueca Cajsa Siik es este Ego. Un bonito tema en la línea de sus anteriores singles, es decir: sonido intimista, Pop de alcoba y libro en la mesa camilla. Este domingo continuamos con las sonoridades Folkies en The JangleBox, donde no hace mucho ya nos hicimos eco de otros temas de Cajsa.
______________________
"Cajsa Siik was born in a small fishing village outside the town of Umeå in the north of Sweden. In August 2012 she released her debut single, "Was I Supposed To", to critical acclaim and loads buzz in the blogosphere. The single rotated on national Swedish Radio P3for 5 weeks and international stations such as Insomnia Radio (US) and Amazing Radio (UK) soon picked up on the hype. The video for the song was released on September 11th by Sweden's major trend music magazine GAFFA. The debut album "Plastic House" was released on December 5th to widely praising reviews in both Swedish and international press. After that followed a Swedish tour, with additional dates in Germany" (Press)
Facebook / Birds Will Sing for You Enterprises
Aún no hay comentarios.
Jangle-Friends

Labels

Mags

Management

The JangleBox Mixtape, LoFi-Dj

Mixtapes

The JangleBox en Facebook

The JangleBox en Twitter

The JangleBox en MySpace

Look for in The JangleBox:

Previously in The JangleBox

Jangle-Comments

Top-Jangle

Jangle-Visits

Feed The Jangle

RSS - Entradas
The JangleBox, 10th. Anniversary

Bands/Grupos