Michael Lovisa: Empty (Ep, 2012)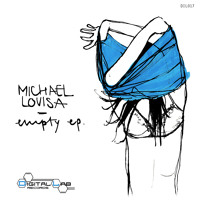 Michael Lovisa es un compositor y productor italiano que realiza una música introspectiva, personal, intimista y en la que gusta de jugar con melodías simples y repeticiones y adiciones de fraseos, loops e instrumentación diversa. Ésta se caracteriza, a la vez, por mezclar elementos acústicos y eléctricos. A finales del año pasado publicó este Ep publicado en Digital Lab Records que posee una bella portada y un alto contenido emocional. Puedes escucharlo en el Soundcloud que acompaño.
"Michael Lovisa, born in 1987, is an italian composer/producer who likes to experiment creating delicate and soft moments with simple melodies. His music is a mix of acoustic instruments and electronic sounds, building up compositions that can be viewed as chillout/ambient/downtempo.
His musical background includes classical piano studies, hiphop production and rock and pop demo co-production for various artists" (londonburningradio.com)
Aún no hay comentarios.
Jangle-Friends

Labels

Mags

Management

The JangleBox Mixtape, LoFi-Dj

Mixtapes

The JangleBox en Facebook

The JangleBox en Twitter

The JangleBox en MySpace

Look for in The JangleBox:

Previously in The JangleBox

Jangle-Comments

Top-Jangle

Jangle-Visits

Feed The Jangle

RSS - Entradas
The JangleBox, 10th. Anniversary

Bands/Grupos